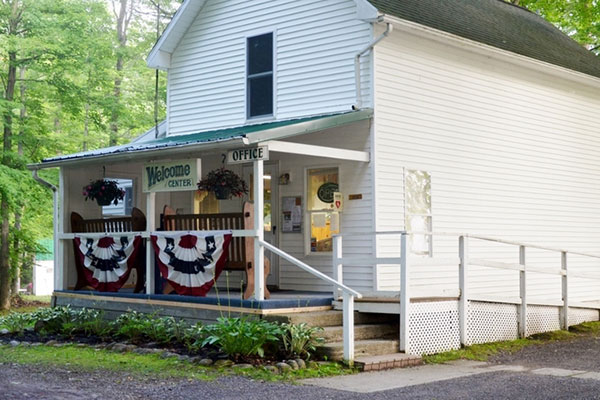 Dear Odosagih Family & Friends,
We have been trying to keep up as much as possible with the changing regulations in our country, state, and county. Based on what we know as of today (6/20/21), and subject to change as restrictions ease or get stricter, this is our plan for this summer:
Be considerate of others! Please have face coverings available to wear in all public indoor spaces as we begin to gather again at Odosagih. We must continue to use care as we gather.
'Social distancing" will be observed in all public indoor areas – the Dining Hall, Tabernacle, etc.
Time changes this year!
- ALL evening activities Sunday-Friday meet at 6:30pm in the Tabernacle.
- Sunday morning service starts at 10:30am, K-6 program is held 10:30 -11:30am.
- New this year, Mon/Wed/Fri at 9:30am will be an informal session with the week's speaker or others in the Tabernacle.
- Tuesday & Thursday at 9:30am there will be a prayer time held on the Gazebo. Bring your own chair.
All activities held in the Tabernacle will have limited seating with "social distancing" inside and additional seating under a tent outside. Bring your own chair for sitting outside.
Please read the updated 2021 COVID Protocol below! – It could change as restrictions ease or get stricter, but this is what we need to do now:
Menus will be posted on this website and around the camp. They will rotate every two weeks. As mentioned in the "Protocol", meals are by pre-paid reservation only. No walk-ins, no payments taken at the Dining Hall.
Plan ahead for these dates:
- Saturday, July 3rd – open for the season – please see newest schedule below.
- Saturday, July 17th, 1-4:00pm – Chiavetta's Chicken BBQ – please support us and them. Afterwards, please come to the concert with Greta Brokaw at 6:30pm at the Tabernacle.
- Tuesday Ladies Luncheons begin July 6th at 11:45am. A schedule of speakers & musicians for the ladies' meeting after lunch is posted on this site. Due to limited seating, we will need to have your reservation & payment by the Friday before. No walk-ins or payments accepted that day.
- Wednesday Men's Prayer Breakfasts will begin July 7th at 8:00am. Due to limited seating, we will need to have your reservation & payment by the Saturday before. No walk-ins or payments accepted that day.
- We will be announcing the date of the Grand Opening of the Whitney Activity Center soon.
Pontoon rides will run on a limited basis this summer – contact the Office for reservations.
Teen Ministry will meet Mon/Wed/Fri at 6:30pm on the Dining Hall Deck.
K-6 Ministry will meet Sunday from 10:30-11:30am and Mon – Fri, 6:30-7:30pm in the Children's Chapel at Beth Haven.
Whitney Activity Center will have an Open House this summer. Keep your eyes open for the Grand Opening Day!
We also want to remind you that next year we will celebrate Odosagih's 100 year anniversary! We would like your help gathering memorabilia – old pictures of the camp, campers, speakers, musicians, & staff (hopefully labeled), old brochures and posters, etc. to be displayed during our celebration. These can be sent to Odosagih to the attention of Ron Uhlman.
We are ready and anxious to see and serve you this summer!
In His Service,
Ron Uhlman and the
Odosagih Board of Directors
Summer Mission Project
Odosagih's summer Mission Project will be to support the C.H.O.I.C.E.S. counseling and resource center in our area. C.H.O.I.C.E.S stands for Caring Hearts Offering Information Compassion Encouragement and Support. They are a non-profit pregnancy resource center dedicated to offering help, information, compassion, encouragement, and guiding and supporting men and women through unplanned pregnancies, life changing situations and decisions.
One of the ways they do this is through their "Blessing Closet", which offers clothing items, diapers, various baby supplies, and equipment. This summer we would like to collect disposable diapers to donate to the "Blessing Closet". Please bring them to the Office when you come to camp. We will get them to C.H.O.I.C.E.S.
If you would like more information on the ministry of C.H.O.I.C.E.S., please visit their website at www.choicesinfo.com and join us in supporting them this summer.